acrylic connectors
Clear fasteners for mechanical fabrication of Acrylic Fixtures. The connectors are manufactured from a DR Acrylic compound for use with 1/4" or 3/8" thick vertical panels and backs.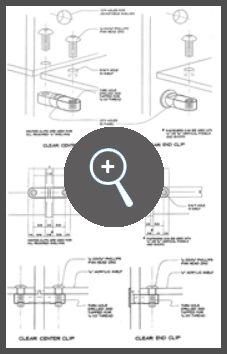 universal brackets
Our patented Universal Bracket® can be attached to virtually any fixture, enabling product to be displayed from slotwall, grid, or crossbar. The Universal Bracket® is available in metal or Acrylic DR®.
laser capabilities
Valley Plastics is now proud to offer laser cutting and etching. This state of the art Laser Technology allows us to engrave: Acrylics, Wood, Metals, Glassware, Ceramics, Crystal, Leather, Plastics, & Signage. Please contact us if you have any questions or concerns when it comes to our laser capabilities. We look forward to helping you with your laser needs.